February 01, 2007
What book am I ?
.
Amazingly accurate for a six-question quiz (No. 8 on my
Top 10
):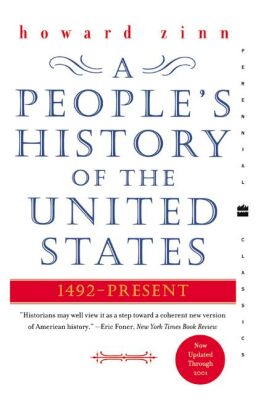 You're A People's History of the United States!
by Howard Zinn

After years of listening to other peoples' lies, you decided you've had enough. Now you're out to tell it like it is, with all the gory details and nothing left out. Instead of respecting leaders, you want to know what the common people have to offer. But this revolution still has a long way to go, and you're not against making a little profit while you wait. Honesty is your best policy.


Take the Book Quiz
at the Blue Pyramid.
Obtained via Fair Trade from
D-cup

(who recently leased space amongst the Possible Po-jama People - go look at her Politits)
Labels: authors, books, me, words
Comments:
Thanks for the link, the plug and for adding me to the list of Possible Po-jama People!
I don't know, maybe the link and the plug sound dirty. But you know what I mean!
Lolita
Post a Comment
Links to this post:
<< Home